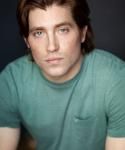 Robert is known for upcoming feature film "Peace", which is written and directed by Academy Award Winning Director Robert David Port. Prior to his role in Peace, Robert completed his first commercial for BC Dairy, "Put Your Adult On Pause". He has performed in several short films and was named "Best Senior Male Actor" for his role as Sam in Tanager Park at the BC Student Film Festival 2015. He has also performed in community theater, which included stand-up comedy.
FEATURE FILMS
Peace
Actor/Colins
Robert David Port 2017
COMMERCIALS
BC Dairy
Principal/Liam
DDB - Trevor Cornish 2017
SHORT FILMS
Delerium
Lead
Curtis Sandmaier 2015
Tanager Park
Lead/Sam*
Kora Vanderlip 2015
Elephant Mountain
Lead/Peter
Kora Vanderlip 2013
* Best Male Senior Actor
BC Student Film Festival
TRAINING
VADA Studios
Dramatic Arts Diploma Program
VADA Studios
Intro to Acting: Pace 1
VADA Studios
Bim Narine Casting Workshop
Bim Narine
Beaty St. Studios
Standard American for the Commonwealth
Tony Alcantar
The Annex Theatre
Film and TV Audition Event
Michael Kostroff
Casting Director Workshop
Casting Director Intensive
Catherine Falcon
Kelowna Actors Studio
Acting Intensive for Film + TV
Edward Rea
UNION
UBCP 70065 (Full)
ACTRA 01-09089 (Full)
Skills and Interests
Stand up Comedy, Dance/Hip Hop (average), Basketball (Average), Downhill Skiing (Expert), Soccer (Good), Great at frisbee, Driving (Class 5), Mountain Biking (Average), pretty good at riding a scooter and being the loudest person in the room.